Hello my beauties,
If you follow me on Instagram, Twitter or Facebook, you'll know that back in November 2017 I finally had my first pin up photoshoot experience with Firefly Photography. I thought I would share my experience, and some of my top pin up photoshoot tips.
I have always wanted to do this, and I thought I would share my whole experience with you all. I was lucky enough to be treated by a very good friend of mine, who also came along with me for moral support. This is a good idea, especially if it's your first time.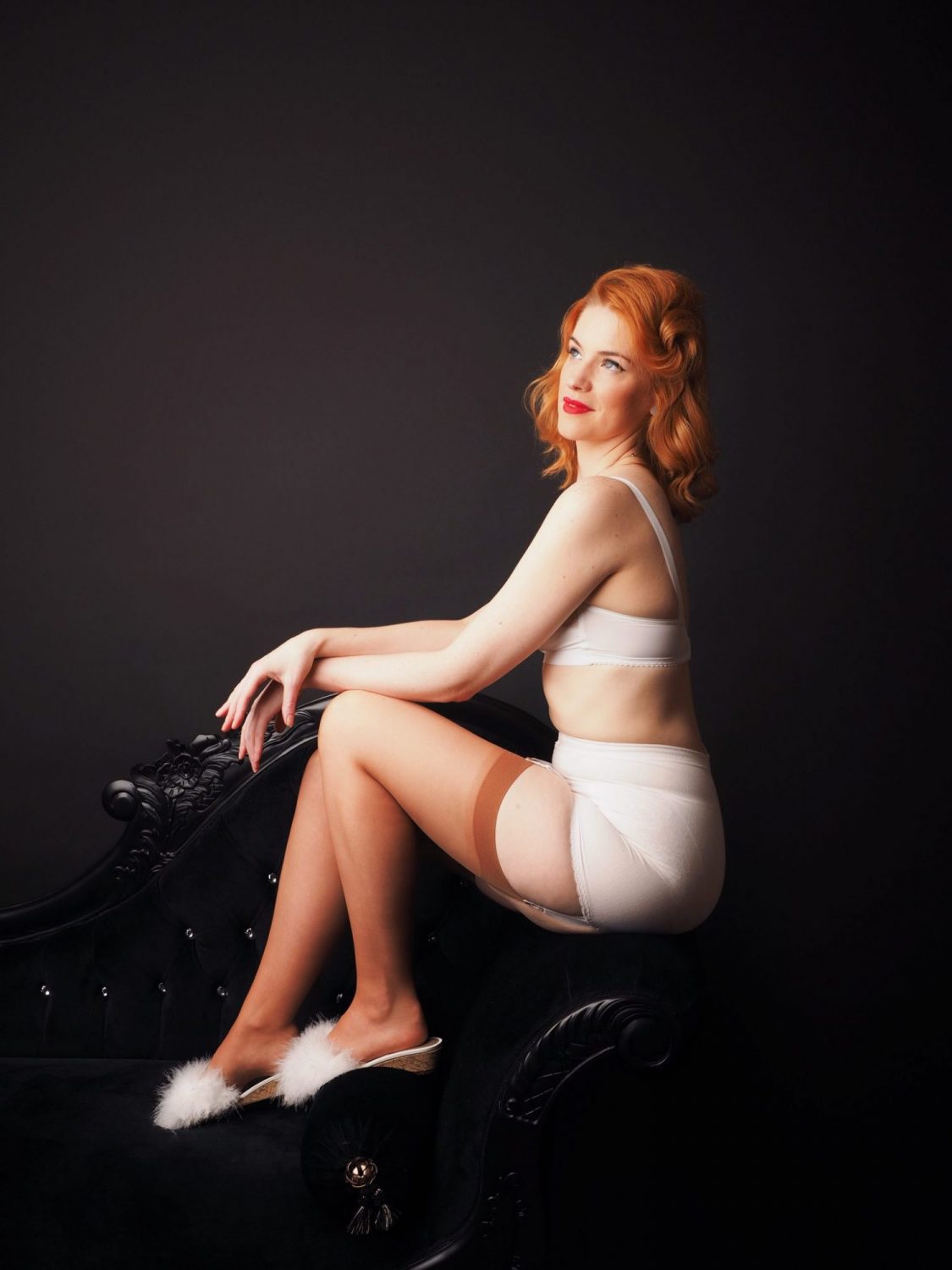 The whole package included hair and make-up for an hour before, an two hour shoot and then your viewing. All of the staff are so lovely, and I was really made to feel welcome and put at ease. I must admit that the night before I was very nervous about the whole situation. For some reason, I thought that I would be plonked in a room, and told to just go for it. This was not the case in any way, shape or form. Luckily my beloved and my friend were on hand to help me work through my concerns so I felt a lot better about it all.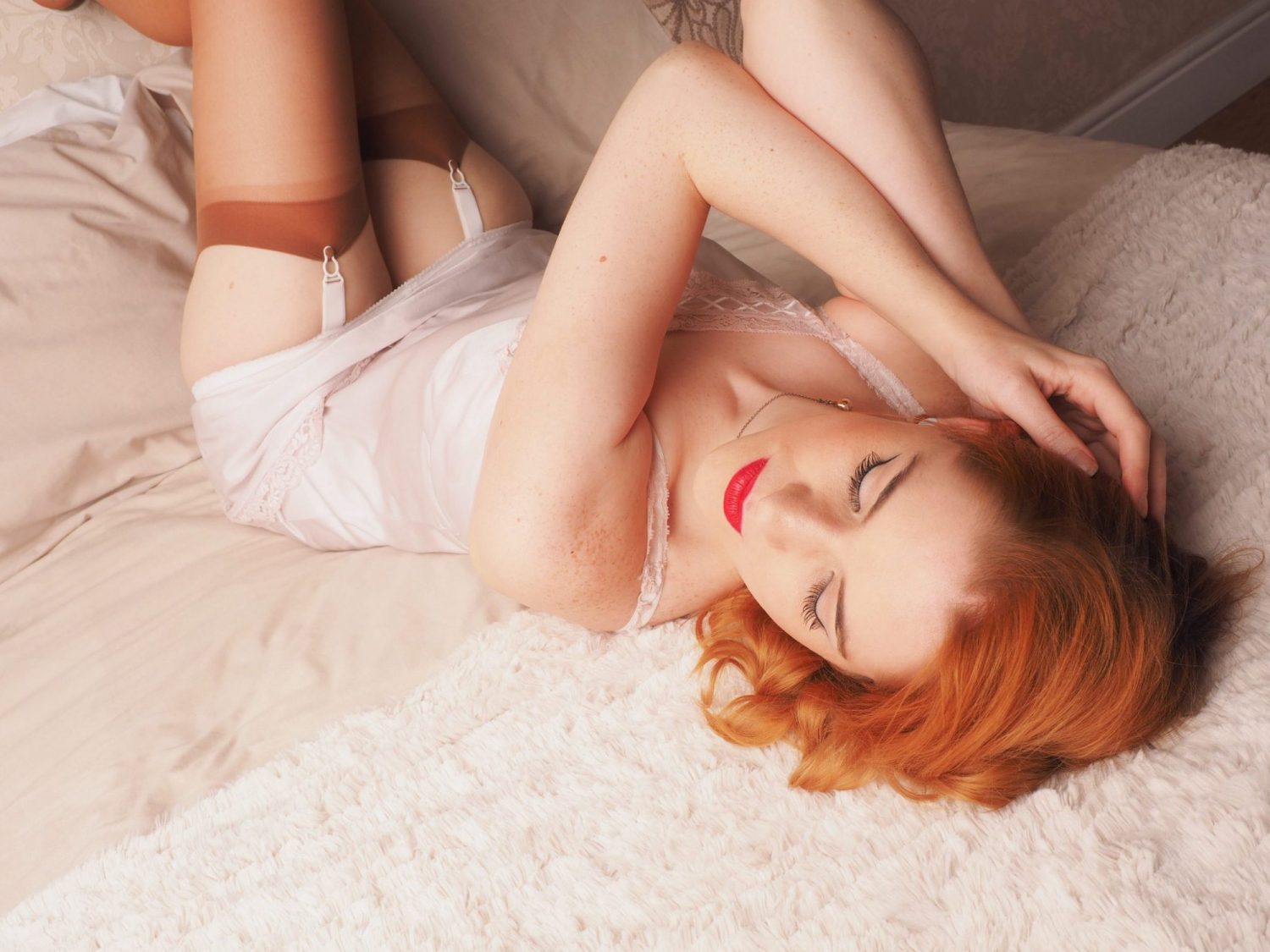 You can do any style of photoshoot that you like. I went with a traditional "pin-up" style as this is my favourite, and has always been my dream. To give the studio an idea, I created a Pinterest board of ideas, which we discussed with the stylist and the photographer beforehand. I also took in a little book of art work by Gil Elvgren, and this helped the photographer with ideas for poses to try with me.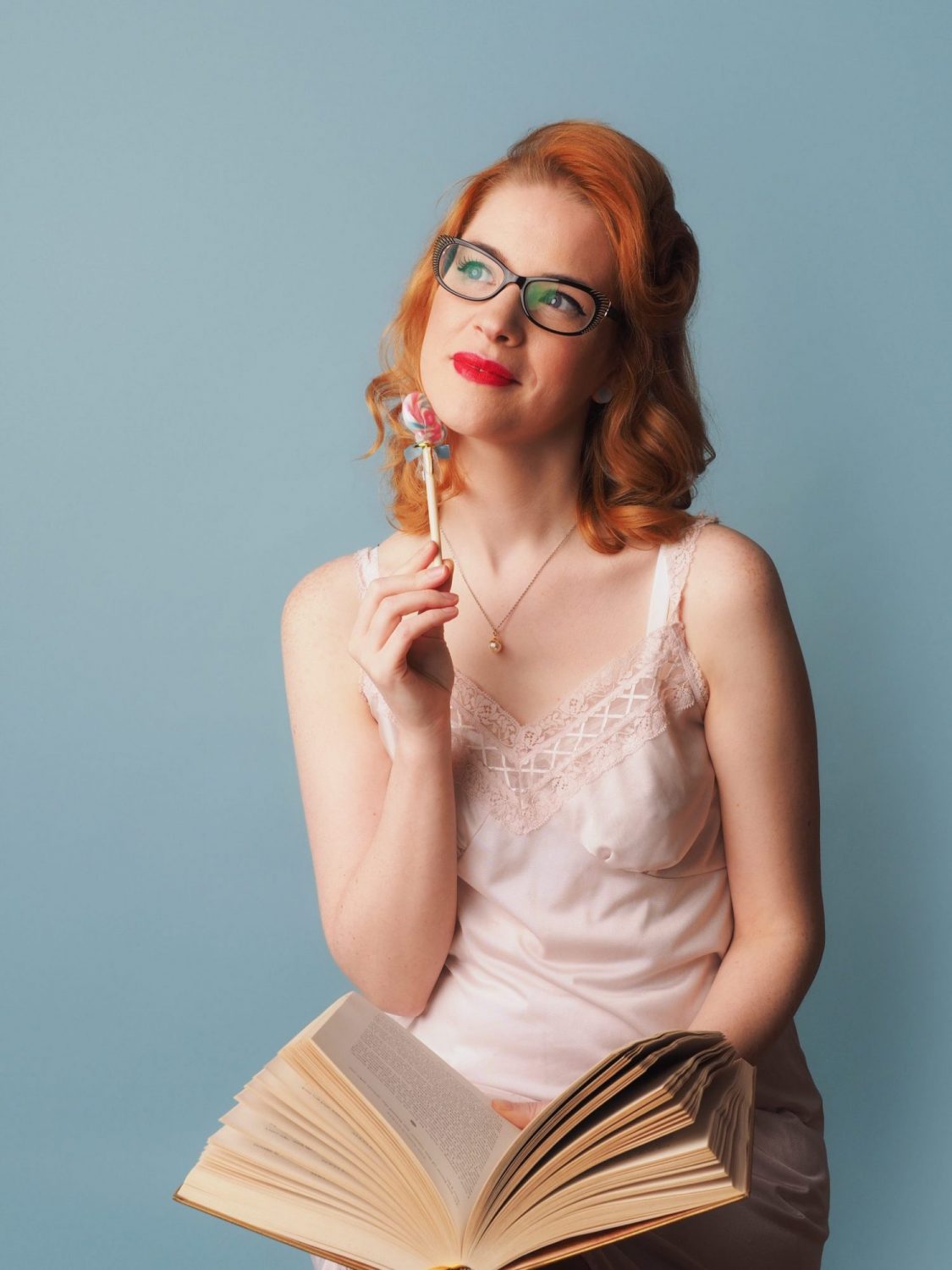 Now, as I have a fairly large collection of props and outfits, I used all of my own. But, there is a large selection of smaller props to use, along with several backdrops and larger furniture for you to drap yourself across. So you don't have to break the bank buying things to use, they have a really good collection. There are plenty of ideas and styles you can try out too. Even taking a selection of "costume changes" could be fun too.
The team at Firefly are also branching out into vintage style shoots. So if you prefer to keep your clothes on you can. And if you are just starting out with your vintage style, they also have a selection of clothing, including the wonderous petticoat that you can use.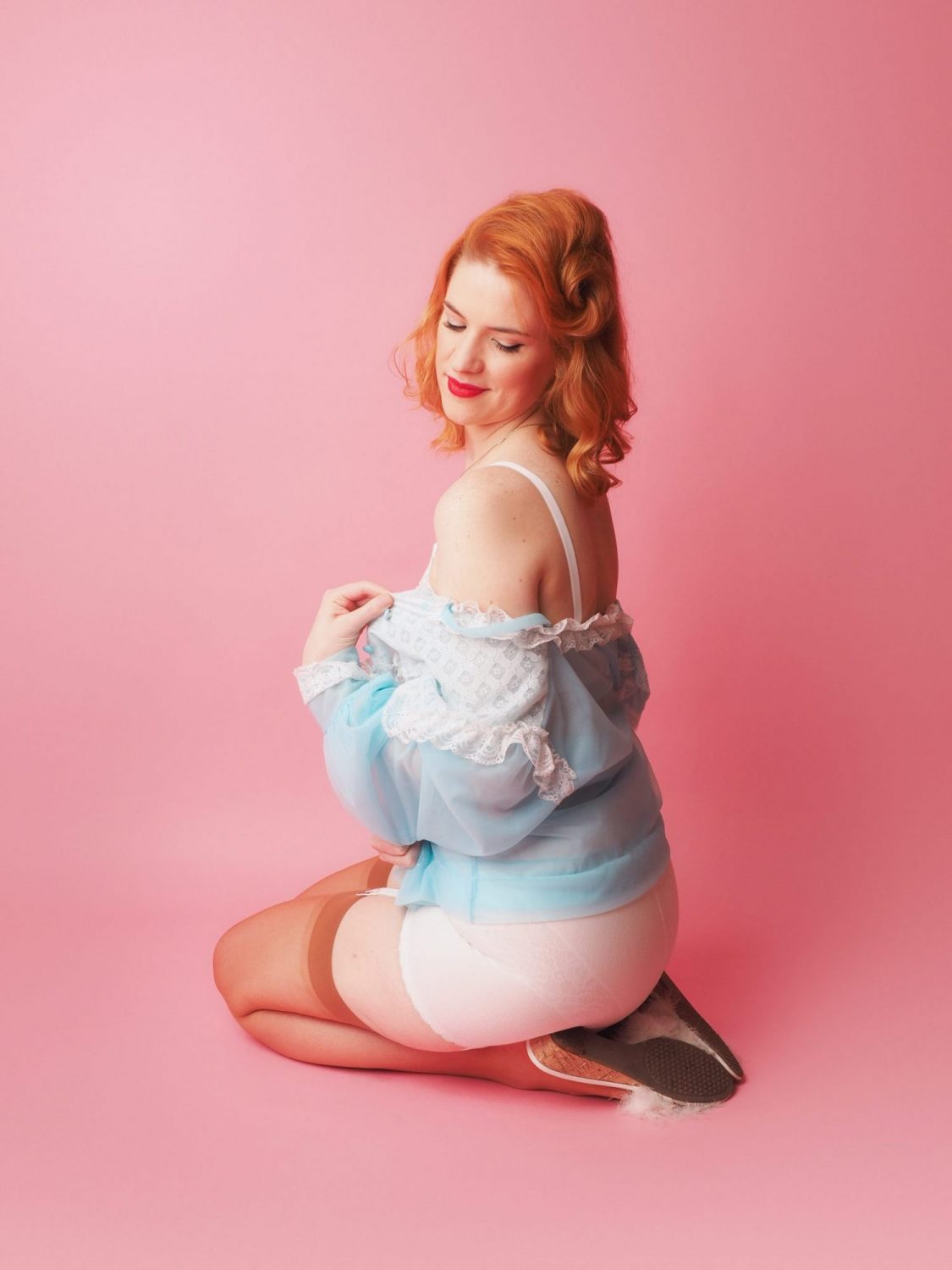 After my shoot, I was on a high. It was honestly so much fun that part of me wants to quit work and pose all day long. After a short wait, we were shown into the viewing room.
I must admit, that I got a little emotional at this point. When I saw how stunning these photo's were, all of my insecurities seemed to disappear. I have never seen myself as being even a little attractive before, but I developed a little crush on myself. Self-love is really important, which is why I am recommending that every single person do a boudoir shoot, even if you are unsure of yourself. Since my shoot was done, I have had an increased amount of confidence. I love showing them off, and looking at them. I can still hardly believe that it's me sometimes. I will definitely do this again given the chance… in fact, I have been dreaming up new ideas for my next go.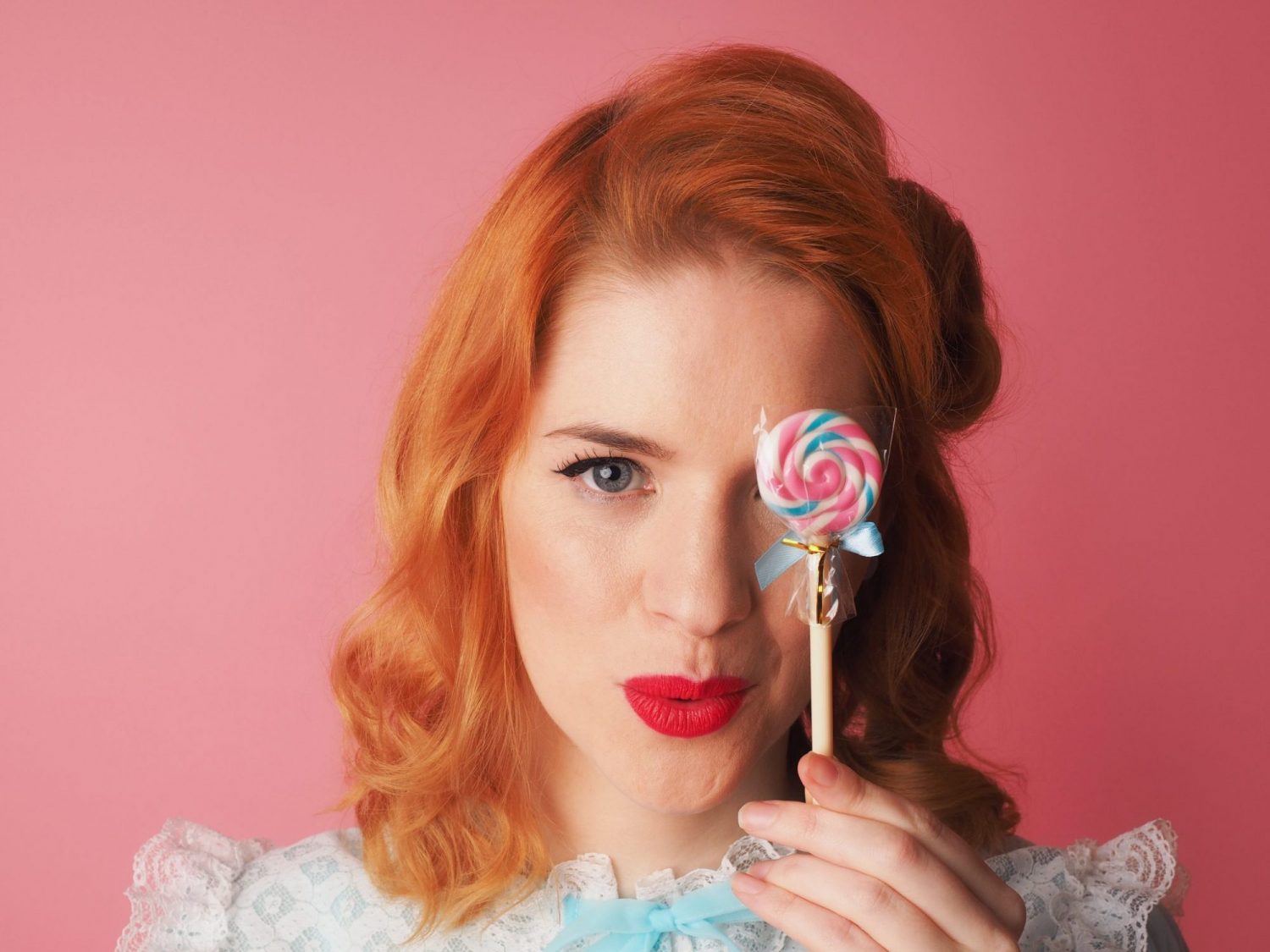 my pin up photoshoot tips
Take a chaperone if it means that you will feel more comfortable.
If you aren't the most confident, taking someone you love and trust in with you can do wonders. I was so much less nervous with my friend in with me, she was very good at reassuring me before the photographer came in and I was distracted so the wait didn't seem as long.
Curate a collection of images you like
Not only did this help the photographe and make-up artist, but it also helped me with what I wanted. It helped that we were all on the same page with how we wanted the images to look, and made the whole experience a lot less stressful, and a lot more fun.
Have fun and relax
Everyone has insecurities and parts of their bodies that they don't like. For me, I have a little bit of a complex about my legs… but when I saw those pictures, I realised that what I was seeing probably wasn't what everyone else is seeing. I even opted to have a shot of just my legs (which Mr Delightful now has as his desktop background) You might feel nervous, but try to have fun and enjoy the whole experience.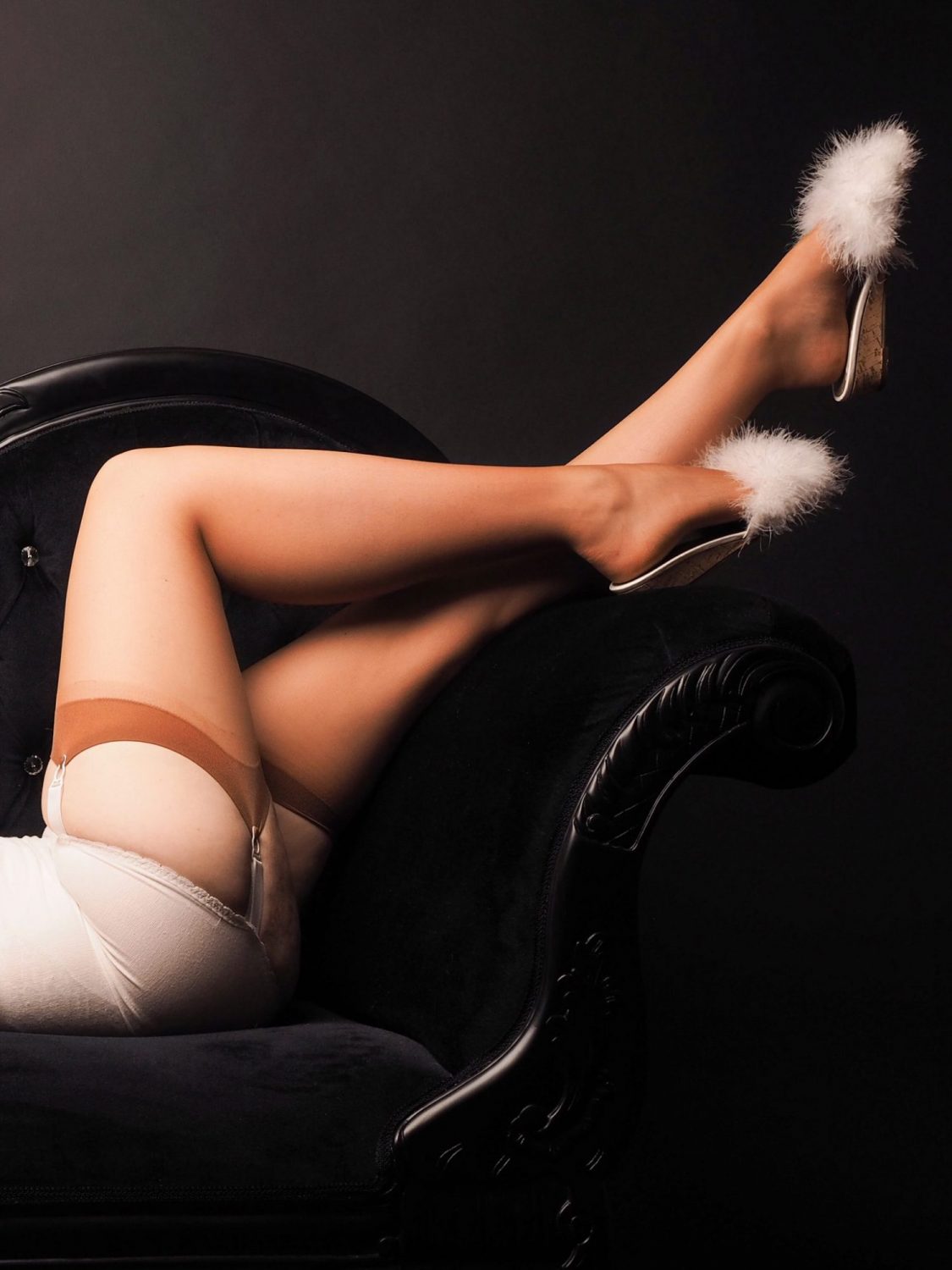 I hope this gave an insight and convinced some of you to try it out. It's honestly the most empowering thing I have ever done, and for the cost more than worth it.